On cold days there is nothing like starting the day going into the bathroom and finding a warm environment and if we also have a hot shower towel or bathrobe, it is already a luxury.
For this we can help ourselves from those great unknowns that are the towel radiators or towel heaters.
Here you have the best selection of heated towel rails this year
As we know that it is not easy to find what you are looking for, to make your job easier, we have compiled the best heated towel rails on the market for 2022.
What is a heated towel rail or towel heater?
A towel radiator is a radiator with a suitable shape to be able to hang towels or bathrobes on it, either to keep them warm before being used or to dry them once we get out of the shower .
What types of heated towel rails are there?
We can make 3 main divisions of the different types of towel radiators:
Water towel heaters: These are part of the heating circuit that we may have in the house.

Advantages:

Energy consumption is lower than the of an electric radiator, since it is one more radiator that makes use of the centralized heating circuit of the house.

Disadvantages:

They need work to their installation, since they must be part of the heating circuit of the house
They only work while the heating is on.

Electric towel radiators: As the name suggests, they are radiators independent of other heating systems that work with electricity.

Advantages:

Easy installation, since that only need to be attached to the wall and a power outlet.
They usually carry their own thermostat with n what they can work independently of the rest of the heating elements in the house.
Some models can be controlled from a smartphone via Wi-Fi, allowing you to set the temperature, the time on and off and more functions.

Disadvantages:

Its consumption is higher than other heating elements integrated in a centralized heating circuit.

Mixed towel heaters: These are radiators that take advantage of both heating systems, both the centralized heating circuit and the electric heating system.

Advantages:

When the central heating is on, we can use it to heat its elements, while if not, it will work by current.
It has its own thermostat, being able to adjust the temperature independently from the rest of the house.
Some models can be controlled with s martphone.

Disadvantages:

Complicated installation as it requires work to connect it to the centralized heating system.
Its cost is higher than the two previous types due to having to combine the two technologies, making its operation somewhat more complicated.
Can't you make up your mind?
If you are still not clear on the choice, you can review other types of heaters and see if they better suit your needs or on the contrary, you end up convincing yourself that a heated towel rail is the best option for you.
If you are looking to heat up quickly you need an air heater.
Wall heating panels to save space without sacrificing comfort.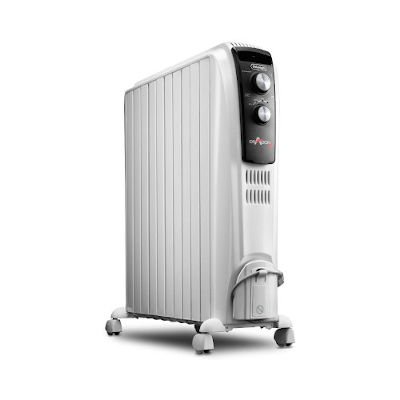 Oil radiators to keep the environment warm for longer.
Pellet stoves for efficient and ecological air conditioning.
Infrared heaters for small spaces.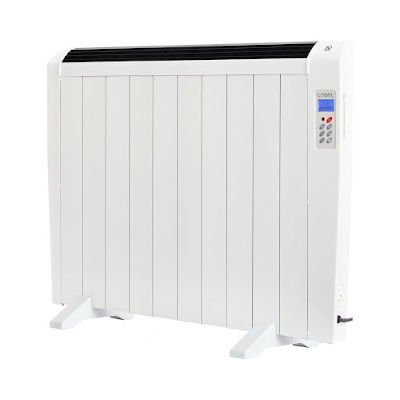 Electric radiators to heat any space in your house.
Gas stoves for both indoor and outdoor.