The cold weather is just around the corner and it's the perfect time to make sure your home is ready to keep warm efficiently! Discover the best selection we have made for you of high-quality graphene radiators, designed to provide you with fast and uniform heat, as well as energy savings. With advanced control features and stylish designs, these graphene radiators will make your space warm and cozy during the colder months.
Here you can see a selection of the best graphene radiators
If you need help before buying to know what aspects you should look for when choosing a graphene radiator that best suits your needs take a look at our buying guide :
What is graphene?

Graphene is a form of carbon that consists of a single layer of atoms arranged in a honeycomb structure. Each carbon atom in graphene is bonded to three neighboring carbon atoms by covalent bonds, resulting in an extremely flat and strong two-dimensional structure. It is the basic structural unit of other carbonaceous materials, such as graphite, carbon nanotubes and fullerenes.
How is graphene obtained?
Graphene in its pure and isolated form is not found in nature to any significant extent, as it is a two-dimensional carbon structure that is generally obtained through laboratory processes or controlled production. Graphene is a crystalline form of carbon that is a fundamental part of other more common carbonaceous materials, such as graphite.
Graphite, on the other hand, is a material found in nature and is made up of multiple layers of graphene stacked on top of each other. Graphite is what makes up common "pencil lead" and is also found in natural rocks and minerals.
However, the isolation of a single layer of graphene is achieved through laboratory methods, such as mechanical exfoliation or chemical vapor deposition (CVD), and is not found in its pure form in nature in large quantities. In nature, graphite is the most common form of layered, stacked carbon, while isolated graphene is an entity that scientists have managed to produce and study in laboratory settings.
Graphene can be obtained in several ways, and the choice of method depends on the intended applications and available resources. Some of the most common methods for producing graphene are:
Mechanical exfoliation: This method was the first to be used to obtain graphene and is based on the separation of graphite layers using adhesive tape. A sample of graphite is taken and tape is repeatedly applied to it to separate layers of graphene, eventually leaving a single layer. Although it is effective in obtaining small amounts of high-quality graphene, it is a laborious and not very scalable process.
Chemical vapor deposition (CVD): In this method, a layer of graphene is grown on a metal substrate, such as copper or nickel, by deposition of atoms of carbon from a gaseous precursor, such as methane. CVD is a widely used method for the production of high-quality graphene and can be used to produce large areas of graphene relatively efficiently.
Chemical reduction of graphene oxide (GO): Graphene oxide is obtained from graphite through oxidation. The GO can then be chemically reduced to obtain graphene. This method is suitable for large-scale production and is less expensive than some other methods.
Liquid phase epitaxy: In this approach, a layer of graphene is grown on a silicon substrate by deposition of carbon dissolved in liquid metal. It is a promising method for the production of high-quality graphene in large quantities.
These are just some examples of the methods used to obtain graphene. Each of these methods has advantages and disadvantages, and the choice of method will depend on the specific needs of the application and production conditions. Research in the field of graphene production continues to advance, and new approaches and improvements to existing methods are being developed to make graphene production more efficient and cost-effective.
Properties of graphene
Graphene is an exceptionally interesting material due to its unique properties. Some of its notable features include:
Exceptional electrical and thermal conductivity: Graphene is one of the best conductors of electricity and heat known, making it promising for applications in electronics and thermal technology.
Strength and lightness: Despite its extreme thinness, graphene is very strong and light, surpassing steel in terms of resistance.
Transparency: Graphene is transparent over a broad spectrum of light, making it useful in applications such as touch screens and flexible displays.
Flexibility and malleability: Graphene is very flexible and can be bent, rolled and stretched without damage, making it suitable for applications in flexible electronics.
Due to these properties, graphene has generated great interest in the scientific community and industry for a variety of applications, ranging from more efficient electronic devices to lighter and stronger composite materials. However, large-scale production and integration into commercial applications still present technical challenges that are being addressed in ongoing research.
What is a graphene radiator?
A graphene radiator is a heating device that uses special properties of graphene to generate heat efficiently. Graphene is an excellent conductor of heat and electricity, and these properties can be used in the manufacture of radiators to heat spaces or surfaces more effectively than traditional technologies.
A graphene radiator generally consists of a layer of graphene on a substrate, such as a metal panel. When an electric current is applied to graphene, it heats quickly due to its high thermal conductivity. Heat is radiated from the surface of the radiator to heat the room or object to be heated.
Graphene radiators offer several advantages, such as fast response, uniform heat distribution and higher efficiency compared to traditional radiators that use conventional heating elements, such as metal resistors. They are also thinner and lighter, making them ideal for tight space heating applications.
These devices can be used in a variety of applications, including home heating, water heaters, automotive heating systems, and more. However, it is important to note that graphene radiator technology is still under development and is not as widely available as traditional heating systems. Research and development in this field continues to refine the technology and make it more accessible and affordable for use in various applications.
Advantages of using graphene radiators

The use of graphene radiators offers several advantages compared to conventional radiators that use traditional heating elements, such as metal resistors. Some of the most notable advantages include:
Energy efficiency: Graphene radiators are highly efficient in converting electrical energy into heat. Due to the high thermal conductivity of graphene, they can generate and distribute heat more efficiently, which can lead to lower energy consumption compared to traditional heating systems.
Quick Answer: Graphene radiators can heat up virtually instantly when electricity is applied, allowing the desired temperature to be reached in a very short period of time. This results in rapid heating of the room or object to be heated.
Even heat distribution: Graphene has the ability to distribute heat evenly across its surface, preventing hot and cold spots in the room or object being used. warming up. This results in a more comfortable environment and efficient use of energy.
Reduced space and weight: Graphene radiators are thin and lightweight compared to traditional radiators, making them ideal for applications in tight spaces or where a more compact heating solution is required .
Durability: Graphene is a strong and durable material, meaning that graphene radiators have a long lifespan and require less maintenance compared to some conventional heating systems.
Precise control: Graphene radiators are usually equipped with control systems that allow the desired temperature to be precisely adjusted. This provides greater control over the heating environment and can contribute to additional energy savings.
While graphene radiators offer many advantages, it is also important to note that this technology is still in development and is not as widely available as traditional heating systems. Additionally, the initial acquisition cost may be higher in some cases, although energy efficiency and long-term durability may offset this initial cost. Continuous research and development in the field of graphene radiators aims to further improve their performance and accessibility in the market.
How much does a graphene radiator consume?

The power consumption of a graphene radiator depends on several factors, including the nominal power of the radiator, the duration of its operation and the temperature at which it is set. Here are some important considerations:
Power rating: The power rating of a graphene radiator is measured in watts (W) and is usually indicated in the device specifications. The power rating determines how much electrical energy the radiator consumes to produce heat. Graphene radiators of different sizes and capacities can have variable power ratings.
Operating Duration: The length of time the radiator is in operation will affect the power consumption. The longer the radiator is used, the higher the energy consumption. Some graphene radiators are equipped with thermostats and timers to help control running time and therefore energy consumption.
Setting temperature: The temperature at which the radiator is set will also influence energy consumption. The higher the desired temperature, the more electrical energy will be required to maintain it. It is important to adjust the temperature efficiently to avoid excessive energy consumption.
To calculate the power consumption of a graphene radiator in a specific situation, you must multiply its nominal power by the amount of time it is in operation. The formula would be:
Power consumption (in watt-hours, Wh) = Rated power (in watts, W) x Operating time (in hours, h)
For example, if you have a 1000 watt graphene radiator and you use it for 3 hours a day at maximum power, the daily consumption would be 3000 watt-hours (Wh) or 3 kilowatt-hours (kWh).
It is important to remember that the cost of energy consumption will vary depending on the electricity rates in your area. You can check your electricity bill to determine how much you pay per kilowatt-hour (kWh) to calculate the daily, monthly or annual cost of operating the graphene radiator.
Energy consumption can also be reduced by using energy-saving features, such as programmable thermostats, and setting temperatures to comfortable but efficient levels.
How to choose a graphene radiator?

Choosing a suitable graphene radiator involves considering a series of factors to meet your heating needs efficiently and effectively. Here are some guidelines to help you make an informed decision:
| | |
| --- | --- |
| Nominal power | Nominal power, measured in watts (W), is a factor important to consider. You should choose a graphene radiator with the right power to heat the room or space you want. The power required depends on the size of the room, the quality of the insulation and the desired temperature. As a general rule, it is suggested to estimate around 100 W per square meter of space to be heated. However, you may need more or less power depending on specific conditions. |
| Size and design | Consider the size and design of the graphene radiator . It should fit into the available space and complement the room's decor. Some graphene radiators are thin and can be mounted on the wall, which saves space. |
| Energy efficiency | Look for graphene radiators that are energy efficient. terms of energy. Some models are designed to optimize heat distribution and reduce energy losses. Energy efficiency is also related to temperature control and energy saving features. |
| Control Features | Graphene radiators are often They come with control features that allow you to adjust the temperature and run time. Look for models with programmable thermostats and timers to have greater control over your heating system and reduce energy consumption when not necessary. |
| Safety | Make sure the graphene radiator complies with applicable safety regulations. They must have protection systems against overheating and short circuits, as well as be designed to minimize the risk of burns. |
| Quality and brand | Research and choose high-quality radiators. graphene from recognized and high quality brands. The quality of the product can influence its long-term durability and efficiency. |
| Cost and budget | Consider your budget and look for graphene radiators that fit him. Remember that while the initial cost may be an important factor, you must also take into account the operating cost over time. |
| Warranty | Check if the graphene radiator comes with a warranty. This will give you protection in case of problems or defects. |
| Opinions and reviews | Research and read the opinions and reviews of other users about the graphene radiator what you are considering. This can provide you with useful information about performance and customer satisfaction. |
| Professional advice | If you have questions or need help determining your heating needs, consider consulting a heating professional or qualified electrician. |
By considering these factors and evaluating your specific needs, you will be able to make an informed decision when choosing a graphene radiator that is suitable for your situation and provides you with efficient and comfortable heating.
Can't decide?
If you are still not clear about the choice, you can review other types of heaters and see if they better suit your needs or, on the contrary, you have just convinced yourself that an air heater is the best option for you.
Wall heating panels to save space without sacrificing comfort.
Electric fireplaces to give a touch of warmth to your home.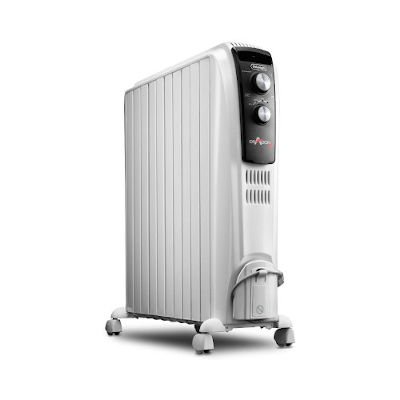 Oil radiators to keep the environment warmer for longer.
Pellet stoves for efficient and ecological air conditioning.
Infrared heaters for small spaces.
Electric radiators to heat any space in your house.
Gas stoves for both indoors and outdoors.
If what you are looking for is to heat up quickly you need an air heater.