One of the most valued options when it comes to maintaining a comfortable temperature inside the home are gas stoves that, in addition to offering very good results, are often a much cheaper option than other forms of heating such as electric radiators or heating. central heating.
The best gas stoves of 2023
Here you can see a selection of the best gas stoves that we have found to facilitate your search.
If you need help before buying to know what aspects you should look at when choosing the most suitable gas stove for your needs take a look at our buying guide:
Who invented the gas stove?
The first gas stove of which there is evidence was developed by & nbsp; Zachaus & nbsp; Winzler & nbsp; in the year 1802 , but both this and subsequent attempts did not have much acceptance at the time.
The first patent for a gas stove consists of 1826 in the name of James Sharp, Northampton (England) , who later, in 1836, opened a factory of these .
Its commercialization began in 1828 at the hands of the firm Smith & Philips .
The Chef Alexis Soyer of the Reform Club in London was a relevant person when it came to making this new technology known, reconverting his kitchen in 1841 to consume piped gas, arguing that gas stoves were cheaper than the rest as they were able to close the supply in the moment of not needing it.
In 1851 a gas cooker was presented at the London World's Fair although its use was not extended to the general public in England until the 1880s.
From that moment on, an extensive network of gas pipelines was created throughout the country, reaching homes, making this energy relatively cheap to use.
Gas stoves still took a while to become widespread in the rest of the world, not reaching Europe and the United States until the beginning of the 20th century.
The first gas stoves were large and unwieldy, but they were soon reduced in size and an oven was added to make them more practical and fit more easily in kitchens.
Initially, they were made of unpainted metal, however, to facilitate the cleaning process they began to be enameled from 1910.
How a gas stove works
Gas stoves are an excellent source of heat when it comes to heating us up when the cold arrives.
These work by burning fuel, a butane / propane mixture , which is in a cylinder connected to the burner attached to it by means of a rubber tube attached to a regulator or valve.
The burning of the fuel is carried out together with the oxygen in the environment, thus implying a decrease in it in the room where the gas stove is located.
In the combustion process, water vapor is released and CO2 (carbon dioxide).
When the combustion is correct there is a blue flame , on the other hand, if the combustion is not done correctly instead of carbon dioxide is released CO (carbon monoxide) , which can be lethal if a significant amount is breathed, since it blocks the function of hemoglobin, adhering to it permanently and preventing blood cells from red cells can transport oxygen to cells.
Butane stoves are a cheap source of heat compared to other sources such as electric heating or even centralized heating, but you have to know all the peculiarities of this type of stove before deciding on one of them.
Types of butane gas stoves
Gas stoves are grouped according to the way they burn fuel.
Depending on the type they will be more or less capable of reaching high temperatures.
Catalytic gas stoves
This type of stove has a spongy material through which the gas passes that will be burned.
Combustion takes place at lower temperature, distributing more uniformly , therefore, the heat emission is carried out almost entirely by convection with little heat emitted by radiation.
The risk of burns is lower than in other types of gas stoves, as they reach lower temperatures.
Infrared gas stoves
Infrared gas stoves work by expelling the gas through grids located in ceramic panels which, when heated, turn orange .
These stoves can reach high temperatures emitting most of the heat by radiation .
Due to the high temperatures they can reach, care must be taken, since the risk of burns is greater.
Blue flame gas stoves
These stoves directly burn the gas in the burner taking a blue color.
This type of stove can also reach high temperatures emitting heat mostly by radiation.
They are easier to maintain than catalytic ones and more aesthetic than infrared ones which have a more old-fashioned appearance.
This type of stoves, by consuming the oxygen of the place, are not recommended for studios of only 20m² or less.
In the event that the room or house has 40m² or more, its use is totally recommended without entailing risks.
Advantages and disadvantages of gas stoves
Advantages:
They offer greater heating capacity than electric stoves, offering between 3000 and 4500 W.
The cost of maintenance it is less , since the fuel used is cheaper than the cost of electricity.
Disadvantages:
The acquisition cost is higher than that of an electric stove.
When the gas runs out you have to change the cylinder which can be heavy and which we must have a spare if we do not want to run out of supply.
Are gas stoves safe?
Gas stoves cause some concern among their users about accidents that occurred in the past or caused by old-fashioned stoves.
At present and due to the importance that has been given to improving safety in this type of stoves we should not be afraid to acquire one.
With the intention of making this type of stoves a safe option, the European Union imposes a series of security systems that gas stoves must incorporate in order to be manufactured and sold in its territory.
Among these measures we will find:
Security systems that prevent the stove from working if there is a problem in it.
Disconnection of the gas if detected some leak.
Automatic shutdown if contamination is detected in the environment , either due to lack of oxygen or high levels of carbon monoxide.
In addition, as the best option we find the blue slat gas stoves perfectly recommended for rooms of at least 40m².
Another improvement that has been incorporated into this type of stove is the lack of odor due to better combustion.
Precautions when using a gas stove
We must make sure that the flame on the burner is entirely blue without yellowish areas or production of sparks that would indicate poor combustion with the consequent release of carbon monoxide.
The gas stove must be used in a well-ventilated place, never in spaces small and closed.
Never should go to sleep with a gas stove on.
We should avoid placing the stove near flammable materials such as curtains or wallpaper.
We should not keep the stove on for a long time followed.
We must know that the use of a gas stove increases the relative humidity of the room and & nbsp; decreases the amount of oxygen in it.
There are people who can be sensitive to this, being able to feel headaches , so this should be a factor to take into account when deciding to buy or not a gas stove.
Due to the aforementioned drop in oxygen level, it is recommended that the stove be used in well-ventilated spaces, leaving the doors open at all times.
It is good to know that the gas mixture & nbsp; used as fuel is heavier than air , so in case of leakage or bad combustion, this < strong> it will accumulate in the lower part of the room so it is recommended to have grates at ground level for evacuation.
If you detect that there is a leak or there is a gas accumulation, do not turn on any electrical appliance, not even turn on the light switch and immediately open doors and windows so that the room is ventilated.
Characteristics to choose a gas stove
Here we show you a series of factors to take into account to help you decide which type of gas stove best suits your needs.
| | |
| --- | --- |
| Size and characteristics of the room | This type of stove is not recommended to be used in rooms of 20m² or less being recommended from 40m². In addition, the room where it is to be used should have good ventilation to avoid possible accumulation of gas or contamination of the environment (currently very difficult with safety devices). |
| Gas type | Gas type There are two types of gas that these stoves usually burn: butane or propane, although a large number of stoves allow both gases to be burned. |
| Caloric power | Depending on the size of the room, its level of insulation (double-glazed windows) or how cold it is in the area, we will need a more or less powerful stove if there are stoves from 3000 W to 4500 W. |
| Type of stove | We have several types, among which are catalytic, infrared or blue flame. Depending on the power we need to heat the room, it can be of one type or another. |
| Use that we want to give it | We can want the stove either for be used indoors, to be used outdoors or for both cases. There is also the possibility that we want it to be easily transportable to be used on camping outings. |
| Built-in security systems | Currently most stoves of gas, not to say, all incorporate all kinds of security systems among which we can find the disconnection of the gas in case of contamination of the environment such as the disconnection in case of detection of any failure in the elements of the gas supply system and burned . In the case of very vertical stoves we can find disconnection systems when reaching certain degrees of inclination as in the case of a fall. |
Can't you make up your mind?
If you are still not clear about the choice, you can review other types of heaters and see if they better suit your needs or on the contrary, you end up convincing yourself that a gas stove is the best option for you.

If you are looking to heat up quickly, you need an air heater.
Wall heating panels to save space without sacrificing comfort.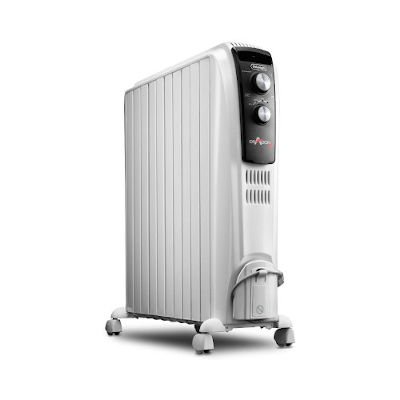 Oil radiators to keep the environment warm for longer.
Pellet stoves for efficient and ecological air conditioning.
Infrared heaters for small spaces.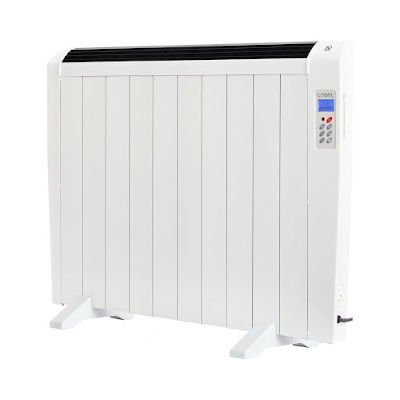 Electric radiators to heat any space in your house.
Wall heaters for the bathroom.
Graphene radiators for greater savings.