It is well known that a fireplace in a living room always provides a feeling of warmth that is difficult to match. If you don't want to do construction work or you don't have a place to install a smoke vent, you don't have to give it up, electric fireplaces are a good alternative.
The best electric fireplaces of 2023
We know that finding a product that fits what you are looking for, satisfying your needs and complying with certain quality parameters, is an arduous task.
For this reason and with the intention of helping you in your search, here we show you a selection of the best electric fireplaces that we have found.
If you need help before buying to know what aspects you should look at when choosing the most suitable electric fireplace for your needs take a look at our buying guide:
Exactly what is an electric fireplace?
Mainly, an electric fireplace is a decorative element that brings warmth to an environment without the need to install a real fireplace with the consequent work and smoke outlet.
We cannot pretend to install an electric fireplace as an alternative to other heating systems with the intention of heating the house only with this element, since it only generates between 1000 and 2000 W of caloric power, so its use would be only as an element of support to a more powerful system.
These fireplaces achieve the appearance of a real fireplace by similes of wood or charcoal logs and sets of lights that look like moving flames. Some even generate the noise that a real fire could make to give a more realistic feeling.
By not needing a smoke outlet in many cases no type of work is needed for its installation, its placement being quite simple.
How do electric fireplaces work?
This type of fireplace works in the same way as a conventional radiator which is heated by a resistance so heat is transmitted by convection.
Depending on the model, this resistance will heat up more or less or will have several residences that will be activated one after another according to the selected power.
These stoves, being more a decorative element, their caloric power is limited with powers that usually vary between 1000 and 2000 W.
In addition to having the aforementioned resistance, they also have a ventilation system that makes the heat generated be transmitted more easily and homogeneously throughout the room.
Although an electric fireplace could not be named as such if it were not for all the elements that make it resemble a real fireplace.
These elements would be similes of logs or coal in addition to more than a system of lights that simulate moving flames. Some models can even simulate the crackle of a fire giving more the feeling of a real fireplace.
These fireplaces also allow to work only in fire simulation mode, without generating heat, with which we could enjoy the warmth of a fireplace in the middle of August without being overheated.
Do electric fireplaces consume a lot?
Assuming that it mainly works as a decorative element that can also function as a support heating element, we will have to differentiate its consumption based on the main use we give it.
It is possible that we already have another heating system in the home and we use the fireplace only in fire simulation mode, in that case its consumption will be low, since most of Electric fireplaces use LED technology to simulate flames.
If the room is not very large, we have good thermal insulation in the home and we set the thermostat to a reasonable temperature we can maintain a more restricted consumption by not running all the time.
Advantages and disadvantages of electric fireplaces
Like any product, electric fireplaces have their strengths and weaknesses that we are going to list to help us decide whether to go ahead with the purchase of one or if on the contrary we decide on another solution.
You have to start from the idea that an electric fireplace is more of a decorative element than a regular heating system.
Starting from this premise, we are going to see what advantages and disadvantages they have:
Advantages
They provide warmth in a clean way: Electric fireplaces only imitate the appearance of the flames of a real fireplace, but by not burning wood or charcoal they do not produce smoke or ash with which they are totally clean.
Easy installation: An electric fireplace is much easier to install than a fireplace conventional, which requires work to be carried out and to have a smoke outlet that, if you live in a block of flats, it will be impossible or very difficult to have one. In most cases it will only require a power outlet and at most be hung or inserted into a hole in the wall.
They heat very quickly: This type of fireplaces when Being electric and having a fan, they distribute the heat generated quickly and homogeneously throughout the room, which if it is not too large, will reach a comfortable temperature in a few minutes.
They are safe: Unlike conventional fireplaces, which burn wood or coal, these do not generate sparks or smoke, so the risk of fire or smoke poisoning is zero. In addition, they have overheating protection systems and can be programmed to stop at a specific time.
Disadvantages
Low calorific power: Although an electric fireplace heats quickly, the calorific power that it can reach does not exceed 2000 W, while a conventional fireplace reaches 4500 W or even They can generate up to 12kW and can perfectly heat rooms of up to 100m².
Flames not very credible: Although the technology of this type of fireplaces does not stop improving with 3D flame technologies, water vapor and even sound that imitates the crackle of wood when burning, does not end up achieving a 100% real appearance.
Expensive maintenance: The The price of electricity is expensive and increasingly, and like any stove or appliance that has a resistance, its consumption is important while the cost of wood is much cheaper. We can always make it work solely as a decorative element without producing heat.
Electric wall fireplaces
Thanks to their simplicity of installation and the ease of placing them almost anywhere, we can find models that can be hung or inserted into holes in the wall.
This type of fireplace allows us to warm a room without taking up space.
Corner or corner electric fireplace, a way to take advantage of space
Installing a fireplace in any room gives it a touch of warmth that we will hardly get with other types of heating.
Installing an electric fireplace is a good solution because it does not need installation and does not consume much energy.
Although sometimes the room where we would like to install it is not too large and a fireplace requires a minimum of space that perhaps we would use for some furniture or it takes away space from us. But this should not be an impediment because we can install a corner fireplace in one of its corners where it will hardly take up space .
How to choose an electric fireplace
Here we show you what characteristics you should take into account when choosing an electric fireplace for your home so that it meets your needs.
Chimney type
The type of chimney we choose will determine how the final result will be and its difficulty to be installed, since in some cases it may require a small work if you want to insert it.

The types that we have are:

Floor: These already come with your decorative furniture and only require a power outlet to work.
Suspended: They are hung on the wall as if it were a painting. that we must fix it to the wall by means of its support.
Insert them or recessed: These can take advantage of the hole in a real fireplace or take advantage of a hole in a plaster furniture.
If there is no a hole we will have to carry out work to provide a space to install it.
Dimensions
The dimensions of the chimney that we choose will be determined by the space of the q We have to install it.
Either because we have a hole for a fireplace to insert or a wall with a certain size where to hang or support it.
In the case of a fireplace, insert it, we must take into account that it must always be left over a few cm around the fireplace so that it breathes.
Caloric power
Depending on the dimensions of the room where we are going to install the fireplace and the Insulation level of our home we will have to choose with which power our chimney should have.
For a standard insulation we have that 10 m² require 1kW of power while for a well insulated house we will only require 0.6 kW.
Yes our room has 15 m² we will need a fireplace that generates about 1500 W.
Aesthetics
Taking into account that this is the main function of this type of product we will have to make sure that it fits the best possible with the style, both of the room where and it will be installed as with the rest of the furniture found in it.
This is going to be one of the most relevant selection criteria so we must take our time to weigh the different options.
Make it programmable
This will allow us to program its on or & nbsp; off without having to worry about it, being able to program its ignition shortly before arriving home or its off when we go to sleep.
Remote control
If the fireplace has a remote control or remote control, it will facilitate its on and off without having to get up from the sofa.
Connection to WiFi
This will allow us to control the fireplace from a mobile or tablet, being able to program the temperature, on or off in a comfortable way, even without being home.
At this point you have everything to choose the electric fireplace that best suits your needs.
Have a nice shopping ?
Can't you make up your mind?
IIf you are still not clear on the choice, you can review other types of heaters and see if they better suit your needs or on the contrary, you end up convincing yourself that an electric fireplace is the best option for you.
If you are looking to heat quickly, you need an air heater.
Wall heating panels to save space without sacrificing comfort.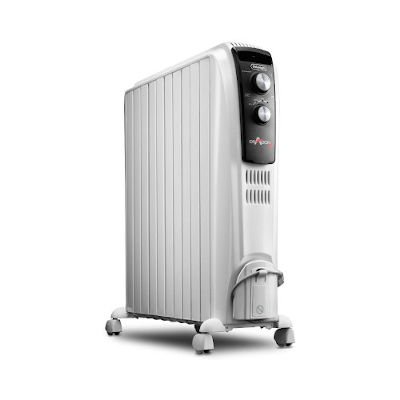 Oil radiators to keep the environment warm for longer.
Pellet stoves for efficient and ecological air conditioning.
Infrared heaters for small spaces.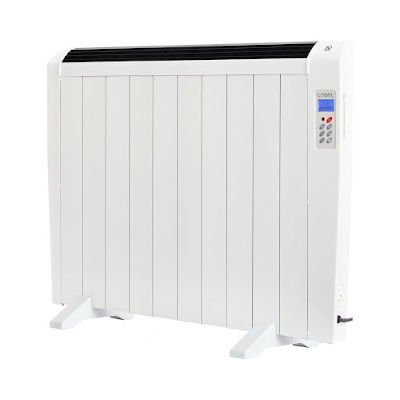 Electric radiators to heat any space in your house.
Gas stoves for both indoor and outdoor.
Graphene radiators for greater savings.